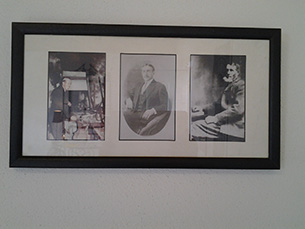 Peter Folan comes from a long line of blacksmiths. His father and grandfather were blacksmiths before him.
Peter remembers watching his father work in the "Old Forge" where Peter works today:
"I watched my father work in the forge, and my first memories are the smell of the hot coal fire which encased bars of steel.
I vividly recall my excitement as I waited for the 'hissing ' sound as the hot steel was immersed in the cold water,
the steam rose ferociously from the limestone trough that was used to cool down or to harden and temper the steel".
"I distinctly remember listening for the sound of the ring of the hammer reverberating through the
forge like ringing bell chimes echoing off the stone walls.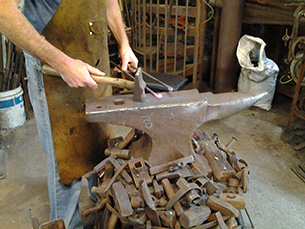 Tricks and rules of the art were passed on from father to son.
My responsibilities included tidying up the forge and to make sure all the tools were put back in the right order.
My favourite job was to man the old bellows.
This required pulling and dragging on the handle of the Big Bellows to ensure the air was flowing to retain the fire!
It was particularly exhilarating when my father needed a striker.
I would strike the steel while my father seized the hot piece with a tongs whilst at the same time indicating by
tapping with a small hammer where I had to strike.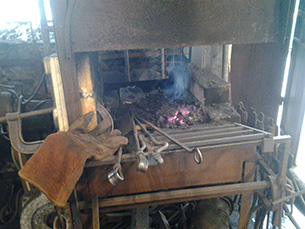 This process required physical strength as I would be using a 16 pound hammer on iron that is heated to increasing temperatures,
it first glows red, then orange, yellow, and finally white hot.
We worked in tandem through this procedure and it was at times such as this that I fell in love with shaping,
drawing out and twisting the steel into ornate pieces.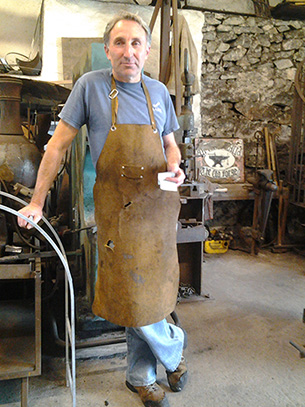 As I became older, it was hands on work for me and my responsibilities increased. I learned a lot about being a Blacksmith and what it entailed.
After I finished school I decided to enrol into college where I studied Tool Making and Engineering. When I finished college,
I continued learning my craft; I worked together with Architects and Engineers, as well as other Blacksmiths all along the East coast of America.
I became a member of A.B.A.N.A (American Blacksmiths Association of America) F.A.B.A (Florida Artists' Association).
Florida was a particularly dear place for me as I attended many a "forge-in" as I possibly could, where I crossed the paths of some
truly amazing talented Artisan Blacksmiths.
(A forge-in is where Blacksmiths from around the world meet to discuss new and exciting methods where they can showcase and work alongside each other).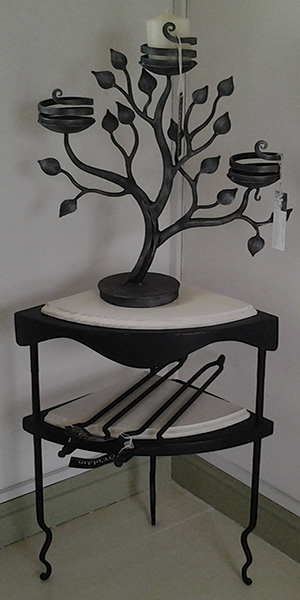 In 1999 I made the positive decision to extend the "Old Forge" whilst still retaining the entire original features but mindful of enhancing it to its best potential.
A new façade was added in traditional stone work which showcases an arch-shaped door keeping in line with the tradition.
I became a member of I.A.B.A (Irish Artist Blacksmith Association) as well as he Irish Georgian society. I have created custom-made ornate elaborate staircases and elaborate gates here and in America.
I had the privilege to work in many private estates in Palm Beach Florida and some of my own designed pieces are on display in Mansions along the Intercoastal Waterway. I have attended Craft Fairs all over Ireland where I have the opportunity to showcase some of my work.